We'd like to extend a warm welcome to you from Memory Angus Ranch. We are a family owned and operated ranch located in West Central Idaho. My wife Merry and I have been married for 44 years and have seven children, five in-laws, and 16 grandchildren. Our sons True, Luke and their families are back home from college working full-time on the ranch, but all the children will be here for the sale and look forward to meeting you. Horses are a big part of our lives as well as a part of our heritage. We hope they will be for many generations to come.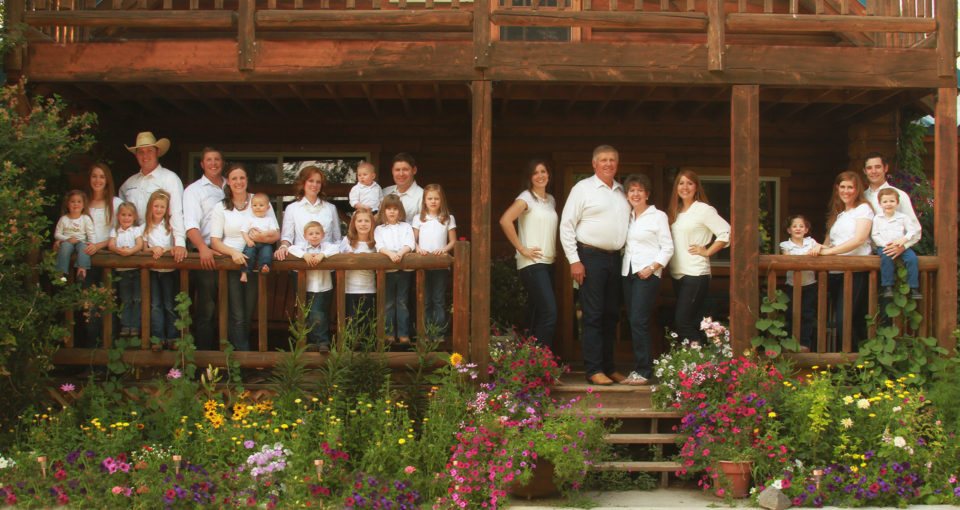 We use our horses on the ranch for checking cows, doctoring, sorting, moving, calving, fencing, branding, etc and have for generations. We've sifted and weeded out the bloodlines that haven't worked as well. We believe in the Driftwood, Joe Reed and Hancock bloodlines we're breeding. Thousands of miles have been driven putting together the mares and bloodlines that are now producing for us.
Many horses being bred today lack bone structure and are being bred with feet and leg problems. They aren't lasting past 10 or 12 years old. Our horses have excellent feet, legs and bone. One of the things important to us in raising horses is giving them an opportunity to run on the mountain. We have several ranches that give all of our babys, yearlings, two year olds and a few three year olds the opportunity to run on the mountain. There is over 4000 acres of rocks, steep inclines, brush, trees, and approximately 2000 feet of elevation change. That's not to mention the bears, mountain lions, wolves, deer, and elk they share habitat with. They learn to handle themselves as well as develop excellent feet, legs, lungs, and heart. You can tell the difference when you ride a horse raised on the mountain.
All the horses in our sale have good dispositions. We have no broncs. We have a horse that will fit your personality, style, or purpose. Please call and we'll help you figure out which horse might work best for you.
Thank You,
Monty Pearce
Horses for Sale Horse Bloodlines Our Breeding Stock Angus Bulls